Greetings Newgrounds :>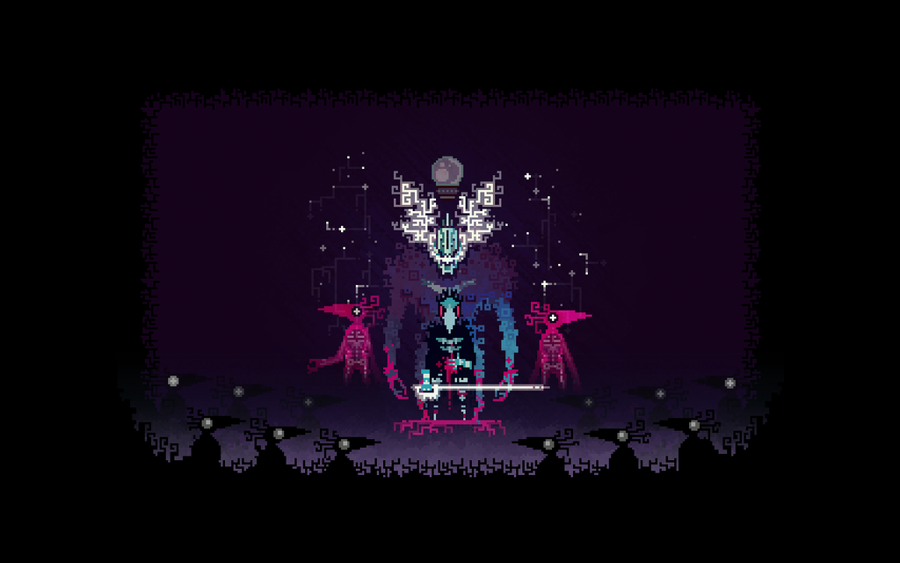 We now have a moving character for Sleepless Knights!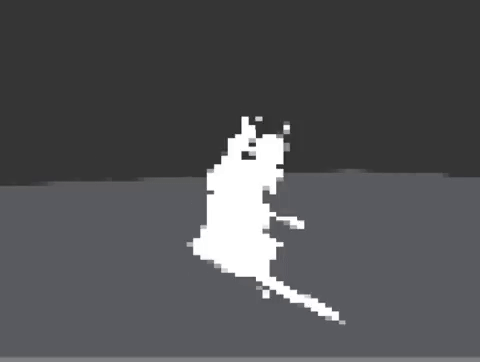 I'm currently building an animation pipeline with great help from a wizard named Ross.
We are experimenting with Unity 3D and Blender to quickly animate 8 directional characters while still maintaining a nice pixel aesthetic.
I create sprites using pixel art and Ross, our 3D animator, then takes the sprite into blender and creates a lowpoly model over it.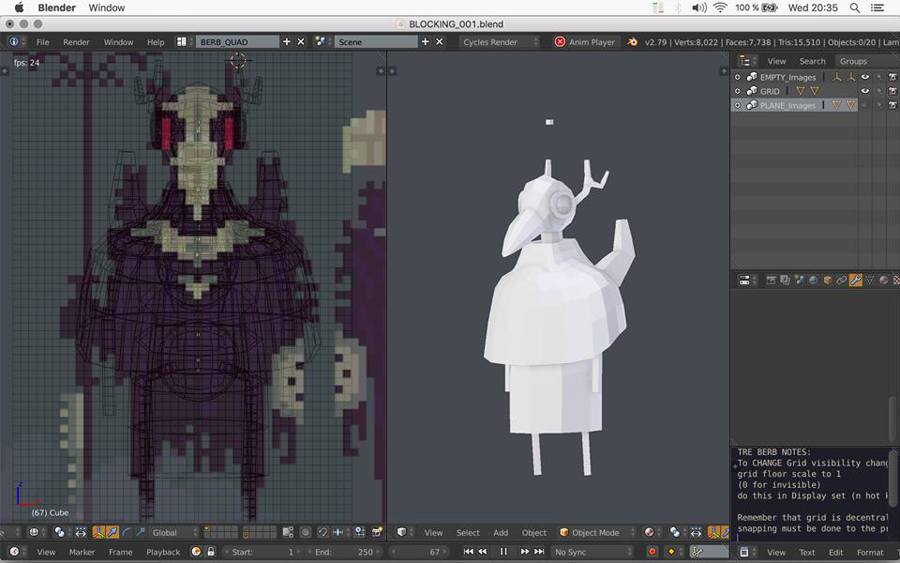 We then use a combination of shaders and other post processing effects to re-pixelate the character.
Or next step in this experiment is baking textures from the sprite onto the model and adjusting the shader to accommodate the details and such.
This allows me to create pixel concepts at whatever resolution I want and not have to worry about how much energy/time it would take to create an 8 directional character with lots of detail. Another effect we would like to add to the models is stepping, which would cut out frames of the 3D animation to give it a 2D animated appearance.
More technical updates from Ross:
Parry Collider fixed (now opens on a timer) *Open Parry flag enemy state added *parry attack animations (proxy) added. working for now (will need tailoring, values tweaked later). *fixed .blend presets and camera settings for Shomari *Backstab detection and action added (needs debugging). *updated left handed input (added deep copy function) *Backstab bugfix (thank fuck, one mistyped line of code eventually identified). *Code cleanup for backstab and interactions (cut down about 200 lines of code). *Built Icongenerator in unity *starting to integrate placeholder ui.